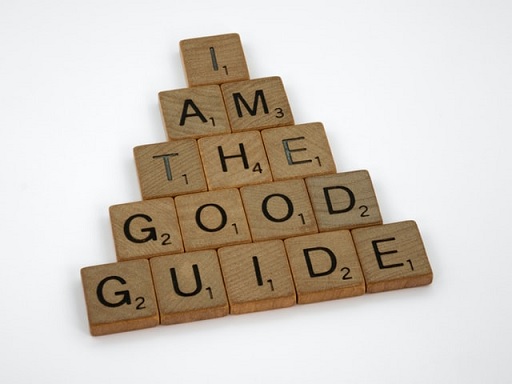 The #1 Caribbean Property Vetting Guide
The #1 Caribbean Property Vetting Guide
Word: Vet.
Verb: make a careful and critical examination of (something).
Are you asking the right questions? Do you even know the right questions to ask? Today we dive into the questions you should be asking before you purchase Caribbean property. 
Also, for more insight on Caribbean real estate make sure you read our blog "Top 10 Caribbean Real Estate Tips".
With all the beachfront homes for sale in the Caribbean it can be easy to get lost in the purchasing process, so we wanted to bring some items to your attention you might be aware of.
We always want you to find the best piece of Caribbean property. What's more important is finding the right Caribbean property for you, the Caribbean property of your dreams. The Caribbean property market can be a challenge to navigate so we have put this together for you so you have can make a careful and critical examination of the property.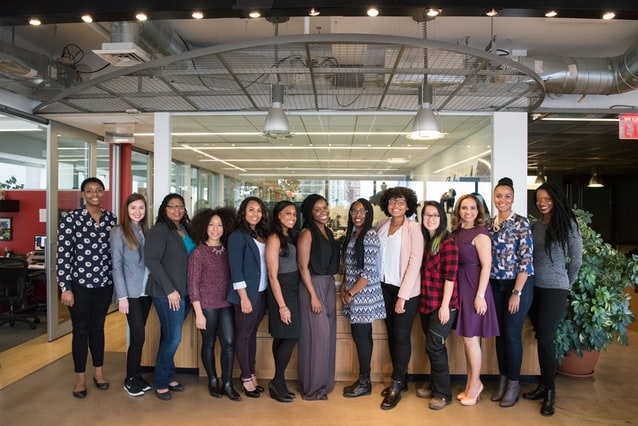 Surrounding Yourself With The Right Team Can Save You Future Headaches
No matter where you are buying property, check out our 'Resources' tab for Real Estate Lawyers, Banks/Lenders and Custom Home Builders that can make your dream come of owning Caribbean real estate come true!
Some of these items we will discuss may seem 'ridiculous' to your American mind but remember, you won't be in America 🙂 Things are different in the Caribbean. 
Before we get started here is a great resource if you are curious about the cost of living abroad. It's user friendly and up to date. 
Many things happen in Latin America that don't make any sense to our American minds. Look at LATAM as the Wild Wild West that will never improve to 1st World standards. Some companies that own these buildings do a horrible job at maintaining them and updating. Just because they own the building doesn't mean they should, it just means that they happen to own the building. Some do a fantastic job, it's important to do your own due diligence. 
This condo is a great opportunity in the Bahamas, Gated Community and Rental Potential!
Part of doing your own due diligence is research. You should be able to find out everything you need to know from speaking with condo owners in that particular building, the real estate agent and through Facebook groups. You can join these Expat pages and find out so much information about the area, rental rates, what agents to use, which buildings to buy in, which buildings to stay away from, etc…
Here is another helpful blog you should read before you buy Caribbean real estate. 
What Do I look For? 
Let's talk about condos. A couple issues that happen all throughout the Caribbean are follows, the power and water service both have interruptions. It is very important that you spend time checking to see if the building that you will be purchasing in has it's own generator and what areas the generator powers should the electricity have an interruption. Also you need to confirm that the building has it's own water tank/reservoir should the city water service have an interruption.
You don't want to return from a good workout at the gym to find out you have no water and you have no idea when it will return. Or you are ready to start work for the day and the power goes out and you have no idea when it will return. Making sure the property has BOTH of these infrastructure backups installed and are in good working order is important. 
Stay up to date with all the latest news in the Caribbean.
Concerning being able to rent your condo: Do not waste your time by asking the doorman/reception what the regulations are, maybe they know, most likely they don't. Many locals will tell you what you want to hear, regardless if it is the truth or not. Do not waste your time by asking the doorman/reception anything about the building, only ask owners of condos in that building. 
Mike has lots of great Caribbean property in Turks and Caicos, reach out today!
Not every building has address displayed or name of building displayed. Is the property easy to find? Are there any landmarks that are used as a reference? 
Caribbean Property Vetting Checklist 
We have put together a checklist for you concerning the things you need to make sure of before you decide to complete a discovery trip and make a down payment on a piece of Caribbean property.
What is the condition and ascetics of the condo building itself and the condo buildings in the surrounding area? What does the beach look like? Is the beach appealing to visitors? Are there any convivence stores around, restaurants, shops, tour offices, etc? Is it a chore to find any of these places or is it easy and a short walk? 
Bahamas condo for under 100K! Don't miss this great deal!
Some condo buildings will only allow each owner to rent their property out for 3 months. When it comes to Airbnb rentals you need to check with each condo building and ask what the condo regiment has stated concerning renting out the condos. Usually there is a Board of Directors that determines the renting regulations.
Each country calls the important documents different names, so here are a few names listed that these documents might be listed under: Condo Regime, Condo Regiment, Condo By-Laws, The Declaration of Covenants, Conditions and Restrictions (CC&R's), Condominium Declaration/Master Deed.
HOA
What are the HOA fees and what is covered by the fee? What amenities are provided by the HOA? Does the HOA regulate how much you can rent your condo out for per night? 
Does the HOA provide Special Assessments on the infrastructure? When was the last Special Assessment done? Can owners/potential investors have access to the HOA financials to see how the money is being allocated? Are Safety Assessments completed by the HOA to ensure that the building is still up to code and n0 damage from the salt water is occurring? Sometimes salt water can corrode concrete so it's important that engineers occasionally monitor to make sure corrosion isn't happening at the foundation of the building. 
Ian Hurdle offers a great selection of luxury properties all over Turks and Caicos, reach out today!
It is important to find out when the building was built and when was the last time it underwent an inspection by the government to insure it is safe. Most of the buildings in Caribbean are made of concrete. Salt water corrodes concrete buildings, some of the older buildings may be prone to corrosion more than the newer buildings.
How to become a Panamanian Resident through purchasing real estate.
Another item to take note about is distance to tourist activities. If it is hard for your renter to locate a tour selling office then you should should leave clear directions or a phone number so one can be reached.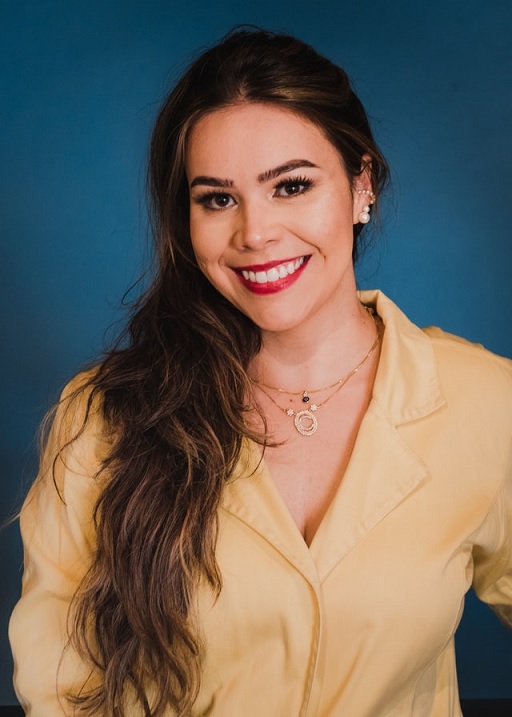 Having a great real estate attorney is always a plus
This happens in some countries, not all of them but sometimes people stand on the street with signs that say "Apartments" and try to lure tourists into the condo building and get them to rent an apartment. We would suggest that you not allow your apartment to be rented out in this manner because it can open you up to a lot of problems. The people that hold these signs have no job and prey upon clueless tourists to try and rip them off, plus you won't have any idea who is in your condo and you won't be receiving any money from the doorman or street vendor that lured in the tourists.
It's smart to only allow a legitimate rental management company to hold the key for your apartment, that way it reduces the chance of your apartment being rented out behind your back. Click here for a horror story about condos being rented behind the owners back.
Be sure to check out our 'Blog' section for many useful blogs for purchasing real estate around the Caribbean.
Are there restrictions on when parties have to end? Does the building take actions against loud parties or are the cops going to have to be called? This might seem like a "non-issue" to you until you lay your head down at 10 pm and the loud music starts at 10:30 pm.
Purchasing Caribbean Property to Obtain Citizenship
Checking Reviews  of Caribbean Property
If there is a particular building you are interested in purchasing a condo in, you should search condo rental platforms and check the reviews about what people are saying about the property. If the reviews are generally positive then most likely the administration is doing a good job keeping up with the maintenance of the building. If the reviews are generally bad then most likely the administration isn't keeping up with the maintenance of the building. Some of that fault/praise falls on the condo owners depending on the type of problem. 
If the particular building has many bad reviews then maybe you should consider purchasing elsewhere. 
Sometimes property deeds change depending on the type of property. Read here for more info about that in the Dominican Republic. 
Maintenance 
This one can be tricky at times. Sometimes the administration will tell you that "maintenance" is being done on an elevator or on the generator, but the reality is that nothing is being done to fix the problem. This is why we suggest you spend time in the Facebook expat groups or other groups for property owners and get the real scoop about how things work in the particular building before you buy. 
Usually these types of problems don't exist with luxury condo buildings. Also, this is why you should request to see the financials from the HOA.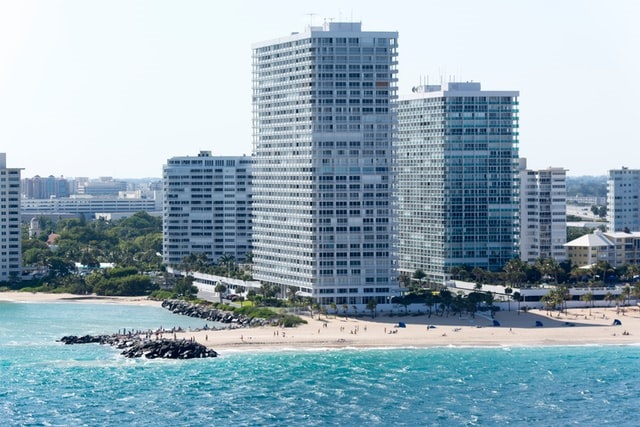 One of our most popular blogs is about using escrow to purchase Caribbean property. Check it out here!
Luxury Communities
Usually gated/exclusive communities run more smooth and have fewer problems due to the higher economic price points that are involved. There are some things you still need to be aware of though, HOA fees and what is covered, Special Assessments & rental regulations. It's very important that you complete your due diligence so you know everything ahead of time before you purchase expensive Caribbean property.  
 If you are buying in a large gated community and you don't own a car in that particular country, does the purchase of the home come with a golf cart so you can move around the community? Or is there the ability to rent one from the HOA? 
Pre-Construction, Building Codes & More
For this section there is a PDF involved that you can view here. In this PDF there are links to things you should know about and we answer if you should invest in a pre-construction condo. 
Closing
We hope you learned a thing or two while taking in this blog, we always want to add value to the community of potential Caribbean property buyers. If we can save you time, headache and some money then we are happy! It's very important to be a resource to the community and offer information and tips that you won't find out there on the internet. 
If you ever have any questions about purchasing Caribbean property then feel free to reach out to us, you can always send us an email. We usually respond within 24 hours. If you don't know where to start when it comes to Caribbean property then don't worry, that's why we are here! Reach out to us anytime.