How To Avoid Dominican Republic Real Estate Scams
How To Avoid Dominican Republic Real Estate Scams
The Dominican Republic is a Caribbean paradise known for its stunning beaches, vibrant culture, and tropical climate. It's no wonder that many people from around the world are drawn to the idea of owning a piece of this paradise through real estate investments. However, as with any lucrative market, there are individuals and organizations looking to take advantage of unsuspecting buyers. In this blog, we will explore the world of Dominican Republic real estate scams, how to recognize them, and most importantly, how to protect your hard-earned investment.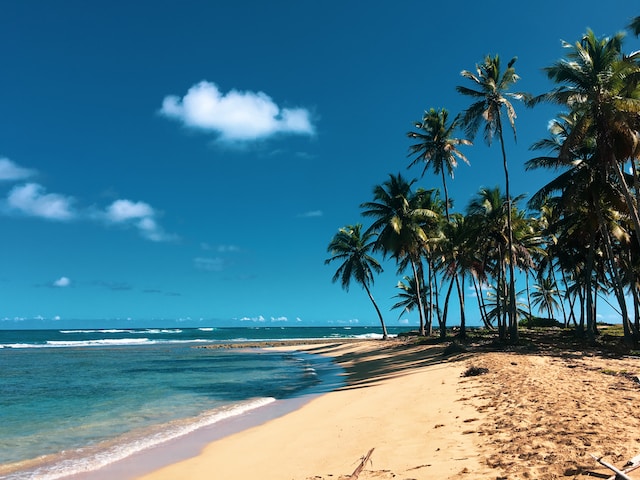 WARNING: In unregulated markets you may see YouTubers selling vacation homes in popular tourists destinations. Steer clear from YouTubers offering real estate in popular tourist destinations. They are clueless when it comes to many aspects of the market. STAY AWAY from them.
Read this blog called The Danger of Influencer "Real Estate Agents"
Let's jump into our new blog 'How To Avoid Dominican Republic Real Estate Scams'! In this blog we want to show you how to avoid being scammed, defrauded and used by people that aren't involved in real estate and just want to influence their bottom line with your bank account. Dominican Republic real estate scams are everywhere and if you don't know what to look for you can very easily get ripped off.
The Allure of Dominican Republic Real Estate
The Dominican Republic offers a range of real estate options, from beachfront villas to lush mountain retreats and bustling city apartments. Many international investors see the potential for both personal enjoyment and rental income in this beautiful country. While the majority of real estate transactions are legitimate, there are scams that can tarnish the experience.
Check Our This Blog 'Dominican Republic Real Estate Tips That Can Save You Thousands'
Common Dominican Republic Real Estate Scams
Title Fraud: One of the most prevalent scams involves fraudulent titles. Scammers may present a property with seemingly legitimate documents, only for the buyer to later discover that they do not actually own the property or that the title was forged.
Check Out Our Blog 'What Color Is Your Title'
60% of the properties in the Dominican Republic have no property title.
Always have a reliable real estate lawyer check all documentation concering the property you would like to purchase.
Price Inflation: Some sellers inflate property prices well beyond their market value, preying on buyers' lack of local market knowledge. Unsuspecting buyers may overpay significantly for their properties.
Price Inflation is common. Make sure you check the comparables in the area.
All agents have a reputation, and some agents reputation is grossly inflating the prices of the homes they sell.
False Promises: Dishonest agents or developers may make false promises about the future development of an area, such as infrastructure improvements, access to amenities, or potential rental income. These promises may never materialize.
It is extremely important that you verify all occupancy rates and ROI figures before you purchase. Ask to see financial statements and rental records, this is very prevelant concerning Dominican Republic Real Estate Scams. If none are able to be provided then don't move forward in with your purchase. 
Non-existent Properties: In some cases, scammers advertise properties that do not even exist. They might use stolen images or descriptions to lure buyers into making deposits.
If you plan on purchasing a pre-construction property this is why you always check to see if the builder has permits to begin the process. If not, you could be paying for a property that never gets built.
Phantom Agents: Fake real estate agents and brokers may operate under false identities or licenses, complicating the process and making it difficult to track them down if issues arise.
Here are some more Dominican Republic Real Estate Scams: promosing ROI and unable to provide previous ROI documentation. Price inflation. Falsifying property documents (title deed). Selling projects that haven't been permitted to be built. 
Check out our blog 'The Danger Of Dealing With Unlicensed Caribbean Real Estate Agents'
Protecting Yourself from Scams
Now that we've outlined some common Dominican Republic real estate scams, let's explore how you can protect yourself when considering real estate investments in the Dominican Republic:
Research: Extensive research is crucial. Understand the local real estate market, property values, and legal requirements for purchasing property in the country. Consult reputable real estate agents and lawyers who specialize in Dominican Republic real estate.
Researching on Facebook expat groups can yield lots of great information and save you a lot of time.
Stay away from Social Media Influencers on YouTube selling real estate. You can find all sorts of Dominican Republic real estate scams on YouTube.
Verify Titles: Always verify the property's title with the local authorities and consult with a trusted lawyer who can guide you through the legal process. Ensure that the title is clear and free of any liens or encumbrances.
Use Licensed Professionals: Work with licensed real estate agents and lawyers who have a track record of successful transactions in the Dominican Republic. Verify their credentials and ask for references.
Be aware that people may approach you and tell you that they used to be a real estate lawyer, but currently are not with a firm. Stay away from them and do not entertain any offers they may provide.
Visit in Person: Whenever possible, visit the property in person before making any financial commitments. This will help you assess its condition and location accurately.
Always conduct a Discovery Trip! A 'Discovery Trip' is when you go visit the property you intend to purchase. You verify the property has everything the agent is promising and you vet the surrounding area as well.
Be Skeptical of Unrealistic Offers: If a deal seems too good to be true, it probably is. Trust your instincts and exercise caution when presented with exceptionally low prices or high-pressure sales tactics.
Secure Legal Contracts: Ensure that all agreements are documented in legal contracts that protect your interests. Have your lawyer review and explain the terms before signing anything.
Use Escrow Services: Consider using an escrow service to handle your financial transactions. This provides an added layer of security, as the funds are only released when all conditions of the contract are met.
Escrow is always a safe optionto avoid Dominican Republic real estate scams.
Be Aware Of Lazy Lawyers
Don't be surprised if you all of a sudden have issues with the property 2 days before closing. Many lawyers are lazy and will put off doing the work until the very last moment. If you are looking for a reputable lawyer click here.
After you close on your new property, go enjoy the beach!
Closing
Investing in real estate in the Dominican Republic can be a rewarding experience, but it's essential to be vigilant and informed to avoid falling victim to scams. By conducting thorough research, working with reputable professionals, and exercising caution, you can protect your investment and enjoy the beauty and opportunities that this Caribbean paradise has to offer. Remember, a well-informed investor is the best defense against Dominican Republic real estate scams.
We hope you enjoyed and learned something from the new blog 'How To Avoid Dominican Republic Real Estate Scams'. As always if you have any questions or concerns feel free to reach out!
How To Avoid Dominican Republic Real Estate Scams