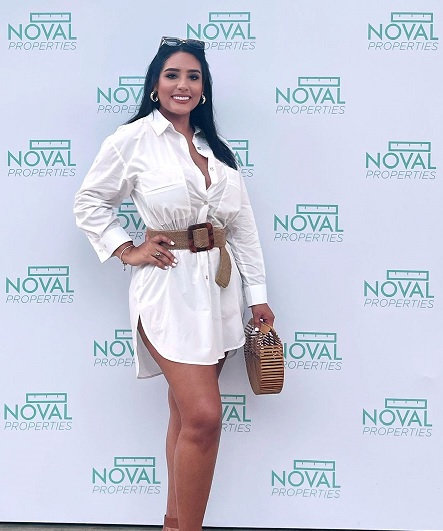 Dominican Republic Real Estate Tips That Can Save You Thousands
Dominican Republic Real Estate Tips That Can Save You Thousands
When you travel to the Dominican Republic don't be surprised if you don't ever want to leave. The Dominican Republic is a great place to retire, invest in property and vacation. There is something for everyone and you won't be disappointed at the beautiful landscape from the mountains, the Colonial Zone to the beaches and even the metropolitan cities, the Dominican Republic has something for everyone. 
About The Dominican Republic
The DR is a beautiful country with plenty of natural resources. It is home to the world's second largest rainforest, and it also has a lot of beautiful beaches. The country is also known for its rich culture, and it has one of the best climates in the world.
There are many things that make this country such a great place to live. The DR has excellent schools, which are available to all citizens at an affordable price. There are also plenty of hospitals and medical clinics that offer excellent care at an affordable price as well. In addition, there are many different types of jobs available that pay well, so people from all walks of life can find jobs they enjoy doing in order to support themselves and their families.
If you are thinking about buying property in this country, then you should know that there are many options available for you. You can decide on buying an apartment or house in one of the cities in the country, or buy a vacation home in one of the most popular tourist destinations like Punta Cana or Puerto Plata. If you're looking for a vacation home, there are many beautiful beachfront villas available to buy on the island of Hispaniola.
The Dominican Republic is a beautiful country that has a lot to offer to its visitors. The country has both the Caribbean Sea and the Atlantic Ocean, which means that it can be visited all year round. Get ready for hot and humid weather all year! It is also not too far away from the United States, so it is a great destination for those who want to spend their holidays somewhere warm and a place where all major airline carriers provide service to. You can usually find direct flights from most major US cities to Punta Cana or Santo Domingo.
The purpose of this blog is to let you know a few important things concerning real estate so you can make the best decision possible BEFORE you buy. 
Tourism Incentive Law #158-01
One of the most important things you need to know about is is Tourism Incentive Law #158-01. This law allows the initial buyer of a property in the designated zones to not pay property tax for 15 years. To see a map of the designated zones and to learn more about Tourism Incentive Law #158-01 click here. 
Why not save yourself thousands of dollars? Take advantage of this law and use it to your benefit, have more money in your pocket at the end of the day!
Below is a infographic about Tourism Incentive Law #158-01 from the best real estate developer in the entire country, Noval Properties.
Click Below For Infographic
What Color Is Your Title?
Make sure you check out another blog we put together about real estate in the DR, "What Color Is Your Title?". We put this together so you can be informed and not get ripped off, buyer protection is extremely important. 
It's very important that you use a trustworthy lawyer that has a lot of experience in helping foreigners acquire property and don't forget to check their reviews on Google, Facebook and Trust Pilot. If you are on Facebook you can join expat groups and ask people who have acquired property who they suggest you use to represent you. Listen to all the good and bad experiences and then make your mind up for yourself. 
If you need help finding a lawyer then reach out to us or check our 'Resources' tab here. 
* Make sure your contract is in Spanish and English. Speak to the real estate lawyer ahead of time to make sure this can happen. It's your money, your property so you should be able to understand what you are signing. If some lawyer tells you "not to worry about it" then don't use their services. Bilingual contracts are commonplace. *
* Make sure you receive copies of everything you sign and everything is communicated clearly over email so you have a written record. Keep a digital record by scanning all documents and storing them on a USB or cloud service. * 
* Make sure you know all fees ahead of time. Ask the lawyer to provide a list of every fee and the amount you will need to pay. Ask if there are any hidden fees, processing fees, taxes, translation fee, apostille fee, etc.. *
* Your Title Deed will only be in Spanish. You can pay to have a certified translator provide a copy of the Title Deed in English if you like. *
Home Financing
Yes, you can get a home loan if you need it. Many banks and lenders have been giving out home loans to foreigners from the United States and Canada for many years so it's not a challenge anymore to get a home loan. If you would like a quick breakdown of your options you can click here. Most agents will be able to connect you with a person at the bank that handles home loans for foreigners. Always ask if the bank rep speaks English well.
Nutshell Process to Purchasing Property
1. Find potential property on the internet, connect with agent. Plan to meet during your upcoming Discovery Trip.
2. Complete a Discovery Trip. See the area for yourself and properly analyze all aspects of the area and property.
3. Look into financing options ( if you need it ).
4. Secure financing, submit offer on property.
5. Follow payment schedule set out in contract by lawyers
6. Arrive for closing, sign title deed, receive keys.
Be sure to check out this video below from an agent on Ushombi, Isel Arias, on how to purchase property.
.
Closing Costs 
For Closing Costs, you can look to pay 1%-1.5% of the cost of the property as an Attorney Fee. 
Lastly, a 3% Transfer Tax.
Getting Around The Island
These are the approximate times you will be driving from one city to another city. You can rent a car using an American or Canadian drivers license at any of the major car rental locations. There are gas stations along the highways you can fill up at, take a rest (some have small restaurants and picnic tables) and they all sell snacks and beer.
Santo Domingo to Punta Cana: 3 Hours (Bus Takes Longer)
Santo Domingo To La Romana: 2 Hours 15 Minutes (Bus Takes Longer)
Santo Domingo to Puerto Plata: 3 Hours and 30 Minutes (Bus Takes Longer)
Better Barrios
So where are the better quality properties in safe areas? Below is a list of the areas you should consider buying in. 
Gazcue, Naco, Piantini, Bella Vista, Los Cacicazgos, Evaristo Morales, Mirador Sur, Roca Mar, La Julia 
Punta Cana
Punta Cana Village, Cap Cana, El Cortiecito, Los Corales. For more areas speak with a real estate agent in Punta Cana.
La Romana
Casa de Campo
Closing 
If you ever have any questions about purchasing Caribbean real estate, or if you don't know where to start then feel free to contact us.