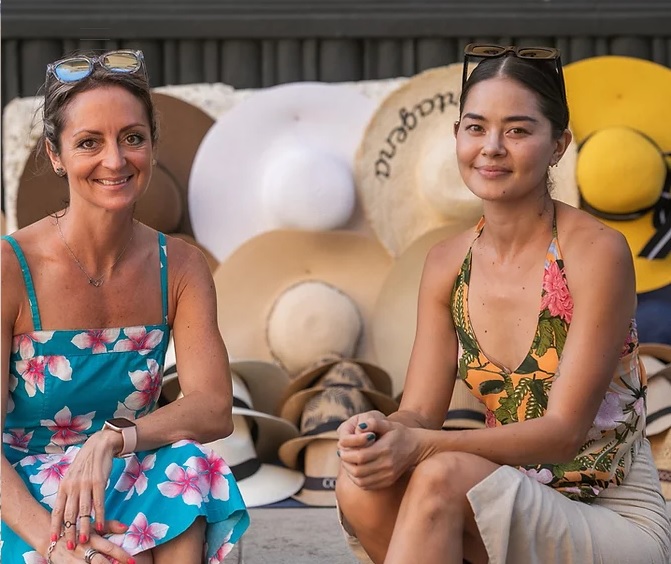 Your #1 Cartagena Real Estate Connection
Your #1 Cartagena Real Estate Connection
Cartagena, one of the most beautiful cities in Colombia. With an ever growing real estate market in the city and along the northern coast, it's important to find the right people when it comes to purchasing Caribbean real estate for several reasons. 
Cartagena is a coastal city in Colombia that has been attracting a lot of foreign investors. The reasons for this are the favorable currency rates, the low crime rates, and the affordable prices for property. in the area. The city's historical background is an array of stories that have been told and retold in many books and movies and the Walled City is a magical place to visit.
We Want To Help
Helping people is one of the most important things that we can do. It is our duty to provide assistance to those who need it and be a valuable resource for those who don't. We should always be on the lookout for opportunities to help others. Whether it is lending a helping hand or providing value in the market, we should make sure that we are doing our part. Whether you are relocating to Cartagena or just purchasing a vacation property, we want to help you with purchasing property in Cartagena. 
In this blog we are not going to focus on Cartagena real estate bubble, but other aspects as well.
Cartagena Real Estate Market
Foreign property investment in Cartagena is on the rise. This is largely due to its proximity to the United States and Canada, but also because it offers a variety of options for both long-term and short-term investments.
Great property to use as an Airbnb in Cartagena!
The Cartagena real estate market is one of the most popular destinations for foreign property investment in Colombia. It is a safe and secure city with a rich culture and history. It is also home to some of the most beautiful beaches in South America, the Rosario Islands.
The Cartagena Real Estate Market can be a crazy place at times so it's extremely important that you are connected to the right people who know the entire purchasing process in and out along with the best lawyers, banks and handymen to use. 
Be sure to check out our 'Resources' page for Real Estate Lawyers, Lenders, and Custom Home Builders!
You don't want to get taken advantage of, you want honesty and transparency with the entire purchasing process and you want to act upon the best most current information available so you can get the best deal possible.
The Cartagena property purchasing process can be quite confusing, especially for foreigners. That's why it's important to have an agent that knows the ins and outs of the process and can help you from start to finish.
Double Double Cartagena
Today we interview your #1 Cartagena Real Estate Connection, Double Double Cartagena Real Estate Concierge. Double Double Cartagena Real Estate Concierge consists of Alyssa Arroyave and Alyssa Hiyama, they have been in Cartagena collectively for 12 years now. During their time in Cartagena they have learned countless invaluable lessons in regards to purchasing property, obtaining visas, that they are eager to share with you.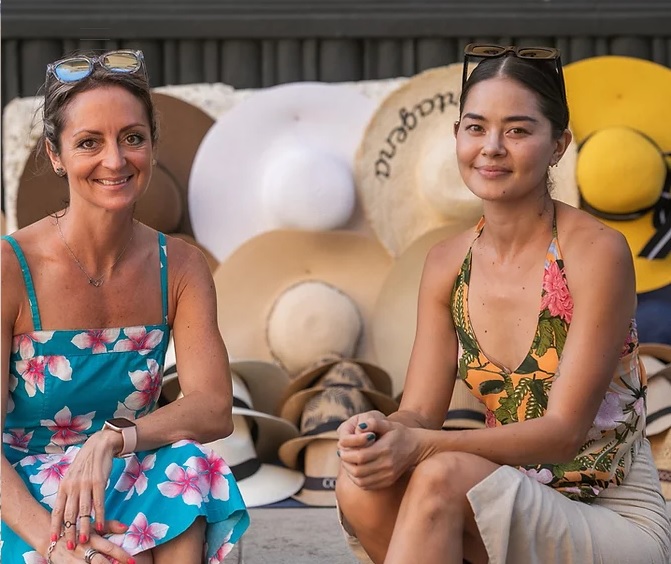 Today we are speaking with Alyssa Arroyave (on the left) about the Cartagena real estate market. 
Interview Time!
1. What sets Double Double Cartagena Real Estate Concierge apart from a real estate brokerage? 
We're a full service concierge company. We do some of the same tasks that a realtor would do such as finding the properties and negotiating pricing, but we offer far more than that. First and foremost we work 100% for the buyer to ensure they don't overpay or get scammed in any way; both of which are very common among foreigners here. We educate our buyers on the market here in Cartagena and what REO they can expect, which areas are more advantageous as investments than other, government requirements to operate an AirBnb, etc.
We also assist with translation of documents, accompany them to notary visits, assist with investor Visa's, connect them with management companies, refer them to reliable and honest attorneys, oversee construction if there are renovations to be done to the apartment, as well as furnish the apartment if they wish.
2. What are the advantages to using a real estate concierge? 
The biggest advantage is that we save the buyer money. And we do our best to shield our clients from cultural differences that may make the transaction seem more complicated than it is.
3. Why did you decide to become a real estate concierge instead of a traditional real estate brokerage?
We really want to help people. If you've visited or lived in Cartagena, you know that everyone gets ripped off. And our goal is to prevent that from happening to people when purchasing here.
Search for the best Caribbean real estate here!
4. What are the Top 3 things you want people to know before they buy real estate in Cartagena? 
1) ​It's not "cheap". People have this idea that everything in Colombia should be dirt cheap. But Cartagena is expensive in relation to other areas of the country. But it's warranted due to the demand. 2) Do not expect the process to be similar to the US. It's very different and moves extremely quickly. 3) Get to know the neighborhoods before choosing one. They're all very different.
5. What are the benefits of owning real estate in Cartagena?
Unlike any other market I've ever seen, prices just keep going up. There are not peaks and valleys in the market. It is a very steady increase, always. It does not go down. The demand due to tourism just keeps rising, so prices keep rising, so investing here is a solid move.
Parades in Cartagena are always colorful and lots of fun!
More About The Cartagena Real Estate Market
The Cartagena real estate market is one of the most attractive and diverse in all of Latin America. It has been growing exponentially in recent years which has led to an increase in foreign investment. Foreigners are attracted to Colombia for its beautiful beaches, rich culture, and relatively low cost of living. They are also drawn by the potential for high returns on their investments as the market continues to rise.
Be sure to check out our FAQ page!
Investing in property in Cartagena is a wise decision because it will not only provide you with a lucrative return but it will also provide you with a safe and secure place to live.
Centro Cartagena real estate is extremely expensive, there isn't a cheap property anywhere in the Old City. With Colombia not having an MLS and no regulatory board to oversee qualifications of real estate agents, it becomes increasingly more important that you are involved with the right agent and are presented upfront with the correct way on how to evaluate your property. Continue to read below for a blog we put together to help you navigate this type of environment.
Click here for one of the best real estate agents in Florida!
Ok, let's get back to Cartagena real estate now. The "cheap" areas are areas you do not want to live in and those areas suffer from poor infrastructure and have a tendency to get rowdy at night. So if you decide to buy in one of the cheaper areas don't be surprised if you neighbors keep you up all hours of the night playing music at a ear drum blasting level.
Buying property in the cheap areas of Cartagena is never worth it so we don't suggest you search for property in those areas, plus it is harder to rent out to tourists. So stay in the tourist areas when it comes to buying property because you'll be glad you did. 
Be sure to visit the beaches while you are in town!
Getting A Mortgage In The Cartage Real Estate Market?
Will I be able to get financing in Colombia to buy my property in Cartagena? The most likely answer is 'No'. Banks move very slow and their system of providing loans even for citizens is a complicated process and takes a long time. As a foreigner you should never consider thinking about getting a loan from a Colombian bank, your best bet is to get a home loan from a lender/bank in your home country. 
Invest in luxury real estate in Turks and Caicos, contact Ian Hurdle! 
Interest rates for a foreigners are sky high, the loan process would take several months if not close to a year. Banks are very good with their communication and people who are buying property in Colombia are usually cash buyers or use wire transfers. 
What Area Should Be Buy In?
La Boquilla Cartagena real estate is very expensive. Playa Blanca Cartagena real estate is usually cheaper. Bocagrande and El Laguito real estate is also expensive. All of these areas are high income producing areas if you have a quality property and can be rented out to tourists regularly. Getsemani is a very expensive neighborhood to buy in, look for prices to be around $1 Million USD.
There are also developments pooping up just north of Cartagena with entry-level prices starting around the $150,000 USD  price point, but you will need a car to travel back and forth from the city to the development. A taxi would run you a lot of money and it would be in you best interest to rent a car. 
Before you decide to purchase in the areas north of Cartagena you need to understand that for the average tourist it will be harder to get to and more expensive. The tourists would have to take a car/van provided by the property. Renting a car after a flight is possible but isn't ideal as the prices displayed on the website are usually inflated and renting at the airport will be more expensive. 
Before you buy you should consider joining a Facebook expat group and see what other people's experiences are when it comes to purchasing real estate in Cartagena, glean any tips you can from them and use their advice to guide you along the way and make your path more smooth. Each property owner will have their own set of "Do's and Don'ts" so be sure to pay extra attention and use that as a resource. 
Caribbean Real Estate
Make sure you read our blog "Read Before You Buy Caribbean Real Estate" because a lot of what you read can be applied to the Cartagena real estate market. 
So how should you go about purchasing real estate in Cartagena? We have a great blog we have put together for you called "How to Purchase Caribbean Real Estate: Colombia". Be sure to read it and reach out to our real estate law firm partner and speak with them about any questions you may have. 
Caribbean Escrow
Something else that foreign property investors ask about is if they should consider using an escrow service. In some countries int he Caribbean escrow is used, others it isn't common to use escrow. Sometimes an escrow service is used other times it's just a lawyer that handles the escrow transaction. Be sure to read our blog "Using Escrow To Purchase In The Caribbean" to learn more about it. You can also reach out to us anytime you have questions about purchasing Caribbean real estate.
In that blog we have a great infographic and we cover escrow account basics and highlight the escrow process. 
It's very important that you have peace of mind during the entire purchasing process and your questions are answered directly and completely. 
Closing
As always if you are interested in purchasing Cartagena real estate and you don't know where to start or would like more information you can always contact us. We are always here to help and point you in the right direction. When it comes to purchasing Cartagena real estate it's important to note that things move slower along the Caribbean coast of Colombia. It's very important to have all the information up front before you even make a Discovery Trip to Cartagena. Be sure to read our blogs we have linked above in the blog, lots of great information and tips that can save you not only money but more importantly, time. 
There is no cost for a consultation and we suggest you investigate all your options across the Caribbean before you decide to purchase Cartagena real estate. It is always best to learn and investigate any and all tax benefits concerning real estate and how you can take advantage of these benefits. Make sure you are asking your real estate agent if you should purchase Cartagena real estate using a corporation, LLC or in your personal name. 
You don't want your Cartagena real estate journey to be a hellacious rollercoaster because you didn't know about any potential tax benefits, or you failed to complete a Discovery Trip or failed to research the property management company. 
We hope you got some value time and money saving tips from this blog. Always reach out if you have any questions.