How To Purchase Caribbean Real Estate: Puerto Rico
How To Purchase Caribbean Real Estate: Puerto Rico
Puerto Rico is a Caribbean island and unincorporated U.S. territory with a landscape of mountains, waterfalls and the El Yunque tropical rainforest. In San Juan, the capital and largest city, the Isla Verde area is known for its hotel strip, beach bars and casinos.
We are always striving to bring value to Ushombi and save investors time when it comes to purchasing Caribbean real estate. We have partnered with a real estate law firm in Puerto Rico that has provided this outline for you. Ushombi has partnered with Julian R. Rivera-Aspinall, Partner at RGF Law Firm in San Juan, Puerto Rico.
Let's take a look at how you purchase real estate in Puerto Rico in the most tax efficient way possible.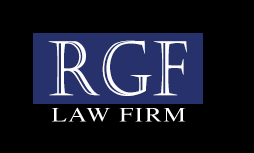 Puerto Rico, a United States Territory since 1898, is a tropical paradise located at the gateway of the Caribbean.  A short flight from Miami (2 hours) or from New York or Texas (4 hours), for prospective property owners or investors, Puerto Rico is a very attractive, secure and accessible destination.  Puerto Rico is a great destination for vacation seekers and a fantastic place to call home.  Puerto Rico is also a great place to invest or conduct business activities.
Friendly locals, thousands of foreigners that have adopted Puerto Rico as their home, great infrastructure, diverse real estate for all, history, bilingual schools, culture, restaurants, cruise ship destination, dozens of airline flights, national and international banks, night life, hospitals, tropical rain forest, universities, golf, tennis, beaches, boating, low property taxes and incredible tax incentives, etc., Puerto Rico offers all this and more!   The currency is the US Dollar.  No passport is needed if you are a US Citizen and are interested in buying your piece of paradise!  Like any other country or USA State, Puerto Rico has its own laws that you should be aware of. 
The Puerto Rico real estate market offers alternatives for all.  Buying real estate in a similar as buying real estate in United States. You can buy by obtaining a loan or conducting a cash purchase.  Notary Publics are used as part of this process.  At RGF LAW FIRM we offer this service.  Call us when you want to start your purchase process and we will help guide you.  
Deciding what property to buy, regardless of it being for residential, business or investment purposes, the requirements are almost the same. If you are going to purchase residential real estate using a bank loan, as a first step you need to contact a local lender (Bank, Mortgage Bank or Credit Union) and get pre-qualified.  Financial capacity, credit history and credit score are the principal considerations that lender's use.  Commercial property purchases have additional requirements.
After you are prequalified by a lender, contact a local real estate broker in the geographical area that you have selected and seek a property within your budget.  We work with dozens of real estate brokers and can also assist finding the correct broker for you.
If you are buying cash, we suggest that before you sign a contract or commit, let us review with you your purchase and the terms of the contract.  No standard real estate contract exists in Puerto Rico, thus the importance of having an attorney reviewing the same for you or better yet, having an attorney draft a contract for you.  Call us for assistance.
*In Puerto Rico, if you do not want to buy in your own name, you can also try to purchase via a corporation or through a Limited Liability Company ("LLC"), as it has many benefits for the buyer.   We can help you set up a corporation or an LLC for your real estate needs or register in Puerto Rico your foreign corporation.*
Feel free to contact us as early as possible in your real estate purchase process. Regardless of the type of property you are interested in purchasing, feel free to contact us.  We do not charge for the initial legal consultation. 
If you are an investor, Puerto Rico's government has passed several laws that provide certain tax advantages to foreign buyers and promote various additional investment opportunities. If interested in additional information regarding said opportunities, please do not hesitate to give RGF LAW FIRM a call.  Welcome to Puerto Rico! 
If you would like to get in touch with our real estate lawyer partner in Puerto Rico then click here! 
Purchasing Caribbean real estate can be a challenge and we encourage you to always use a lawyer and a real estate agent, also if you have any questions at all please do not hesitate to contact us.