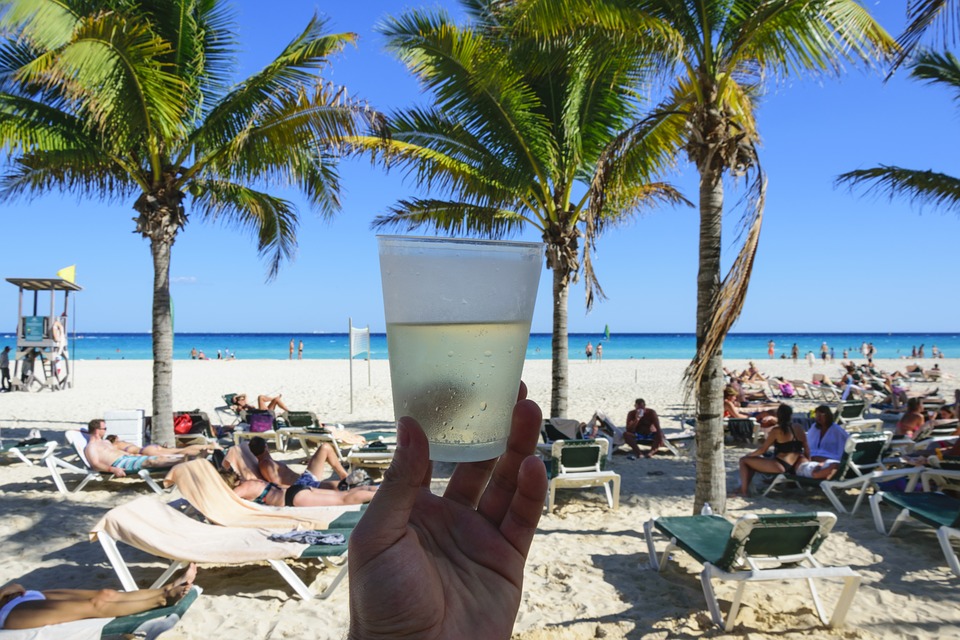 Cancun Fun!
Cancun Fun For You!
Let's play a quick game of word association. When I say 'Cancun' what pops into your head? Wild foam parties during Spring Break? Relaxing on a beach? Ancient Mayan Ruins? A great place for a Destination Wedding? There is such a wide variety of things that can pop into your mind because Cancun offers it all! Cancun is one place you go and you will never forget your time there.
There is always something happening in Cancun, birthday parties, graduation trips, weddings and events which makes Cancun such a fun vacation destination! 
Cancun boasts something for everyone from ancient Mayan ruins, beaches, kids clubs, upscale dining, dance clubs, cenotes, snorkeling, scuba diving, whale watching, and island exploring. 
Let's take a look at some of the fun things to do and at the end we will leave you with some good 'Cancun Tips'!
Mayan Museum of Cancun is going to our first stop. The museum hosts an important collection of Mayan archaeological artifacts housed in a beautifully designed setting complete with a the San Miguelito Archeological Site just outside the museum on the property.
We recommend visiting to learn and see how the Mayans lived and seeing something that is super old is always cool! This is a great destination for the family or if you want to spend a couple hours out of the hot afternoon sun.
Next we are jumping on a ferry for 30 minutes and heading over to a island about 9 miles off the coast…Isla Mujeres!
According to Wikipedia Isla Mujeres is a vacation destination known for beaches such as northern Playa Norte, resort hotels and for snorkeling and scuba diving on the surrounding coral reefs. At Punta Sur, the southern tip, there's a lighthouse, the remains of a Mayan temple and a sanctuary for sea turtles. Playa Norte is the SPOT on Isla Mujeres, we highly recommend visiting. 
One activity that is sure to get you excited is checking out the underwater museum that is just off the coast of Isla Mujeres! Its a wonderful collection of art just under the surface that provides a one-of-a-kind experience. 
Chichen Itza is next on our stop! Chichen Itza is one of the 'New 7 Wonders of The World' and is a UNESCO World Heritage Site.
 "This sacred site was one of the greatest Mayan centres of the Yucatán peninsula. Throughout its nearly 1,000-year history, different peoples have left their mark on the city. The Maya and Toltec vision of the world and the universe is revealed in their stone monuments and artistic works. The fusion of Mayan construction techniques with new elements from central Mexico make Chichen-Itza one of the most important examples of the Mayan-Toltec civilization in Yucatán. Several buildings have survived, such as the Warriors' Temple, El Castillo and the circular observatory known as El Caracol." Make sure to bring a bathing suit, sandals, sunscreen, a hat and sunglasses with you. What most tour companies do on a tour to Chichen Itza is stop off at a cenote and let the guests swim for a while, then drive to a place to eat and a different place to buy gifts so the tour lasts all day. Usually it takes 3 hours to get out to Chichen Itza.
After a long day in the sun it's nice to freshen up and go out for a fun time, Coco Bongo is the premier place in Cancun for seeing a great show and having a fun time.  Coco Bongo is 'Located right in the heart of the Hotel Zone, Coco Bongo Cancun stands out among dozens of bars and clubs that form the party capital in Mexico. Just one block from the majestic Caribbean Sea, emerges a spectacular colossus indicating the travelers the arrival to the most shocking night of their lives. Prepare to be amazed with flying acrobats, impressive musical tributes and the continuous party atmosphere that has made us world famous'. Look to pay between $70-$80 USD per person for entry. 
Cancun Tips:
1. Don't buy any tours or show tickets over the internet, everything is higher priced on the internet
2. Usually the hotel/hostel you stay at can give you good rates for tours and shows
3. If you can get rides from a private driver then do it because it can save you lots of time
Cancun is a great place for a getaway where you can see some ancient Mayan ruins, snorkel along the world's 2nd largest reef, party in Coco Bongo and relax poolside while you hear the waves crash into the beach with a cold drink in your hand. Make sure Cancun is on your list of places to see!
If you have any questions about purchasing real estate or exploring Cancun, or anywhere in the Riviera Maya then feel free to reach out to us, we would love to help you!