Spotlight- Arun Jagtiani
Today we are taking a look at Arun Jagtiani of Island Real Estate Team on the beautiful island of St. Maarten! 
Arun's parents came to St. Maarten on a honeymoon and never left!  He was born on this beautiful island, but also had the opportunity to study and live in New Jersey, London (England), and Miami.  Arun moved back to St. Maarten in 2003 and have been working in real estate ever since.  In 2009 he started ISLAND REAL ESTATE TEAM (IRE Team), in less than one year they became the largest agency on island.  Arun has since launched IRE VACATIONS, which falls under the IRE Team umbrella and will offer complimentary services that will allow us to better satisfy all or their clients needs.
Let's take a look at a beautiful property Arun has listed on Ushombi. 
Named after her Royal Highness Princess Catharina-Amalia of the Netherlands, Princess of Orange-Nassau, Villa Amalia is truly an architectural gem on the Dutch Caribbean island of St. Maarten. 
Perched at the height of a peninsular in the sought after area of Guana Bay, Villa Amalia offers the highest quality – everything.  Cool breezes, sophisticated designs, gorgeous fixtures and fittings, spacious rooms and a beautiful view over the beach of Guana Bay.
From its inception, Villa Amalia has set itself apart from any other property on Dutch St. Maarten and rivals the villas of the Terres Basses on the French side of the island.
Inspired by the uniqueness of the French-Dutch island and the friendliness of its people, villa Amalia is contemporary and sophisticated in design, offering a high level of luxury.  Guana Bay is the ideal location, offering seclusion from busy Philipsburg, just five minutes away and close proximity to the sandy beach.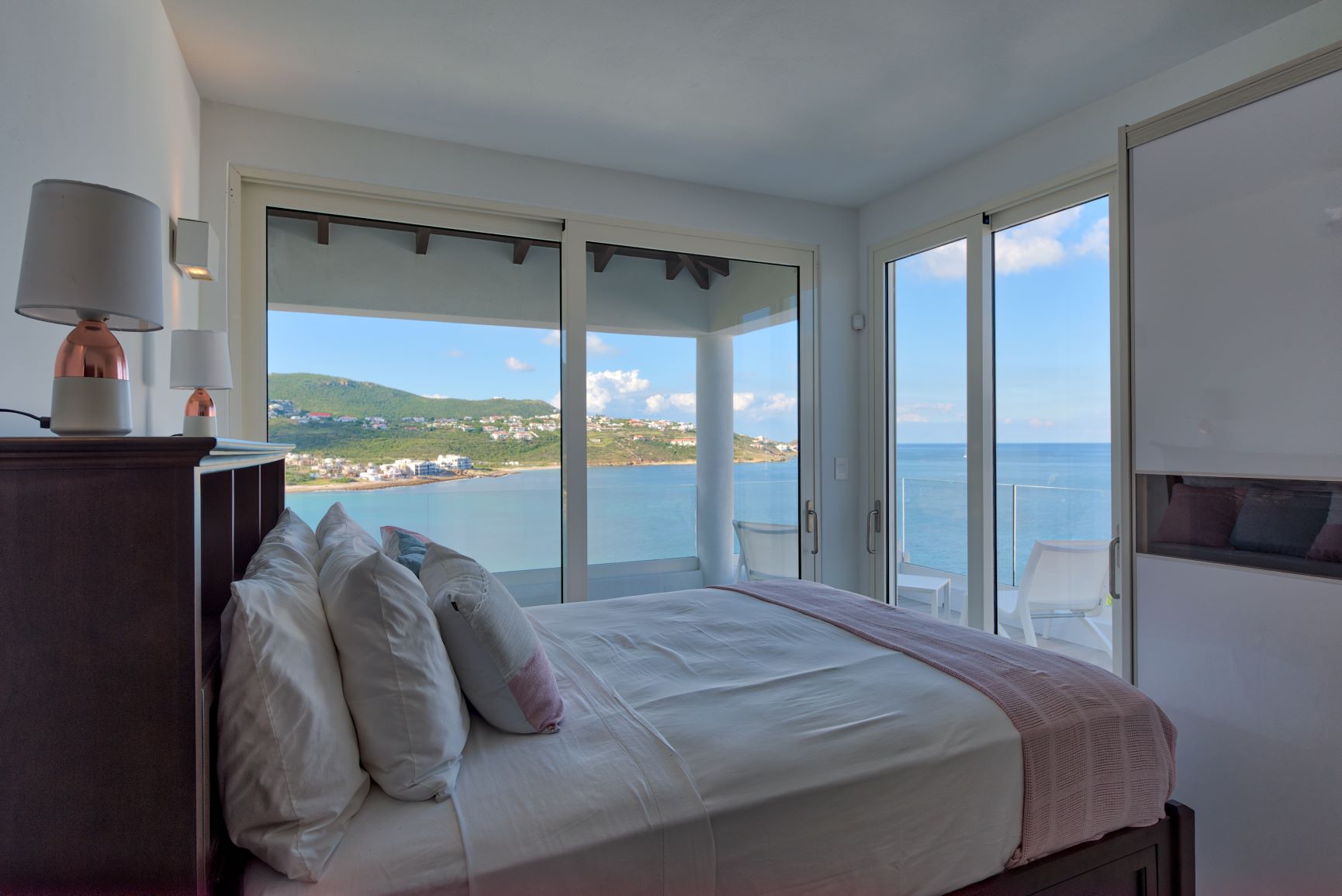 5 bedrooms en-suite Main house
1 Studio with full kitchen
 Gourmet chef kitchen with top of the line Wolf appliances including two full ovens, 5 burner stove top, full ice-maker, beverage fridge and a dishwasher
To see more photos and all the amenities that come with this spectacular property head over to the listing here and get in touch with Arun today to schedule a showing!