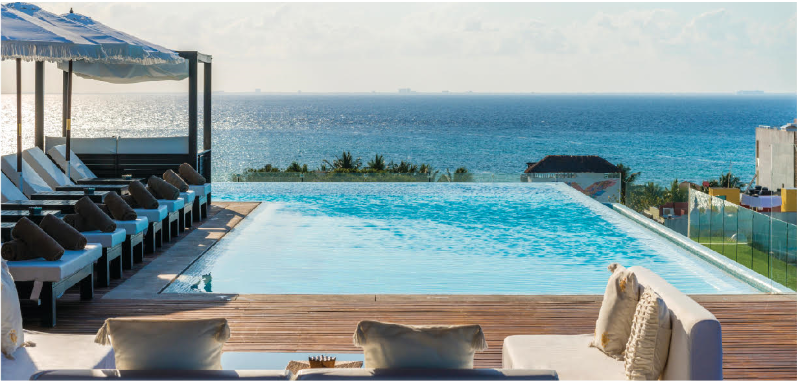 Landmark Living on 5th Avenue
Mexico is such a beautiful country, and if you haven't been to the Riviera Maya then you are truly missing out. The sunsets, attractions, beaches and tasty food all add a special flavor to the Riviera Maya.
Le't take a look at a cozy property right in the heart of bustling Playa del Carmen. Playa del Carmen is one of the biggest locations for tourists and this condo is right in the heart of the it all.
A 3-minute walk from the nearest beach along the Caribbean Sea, this chic property is surrounded by shops and eateries is 50 km from Cancun International Airport.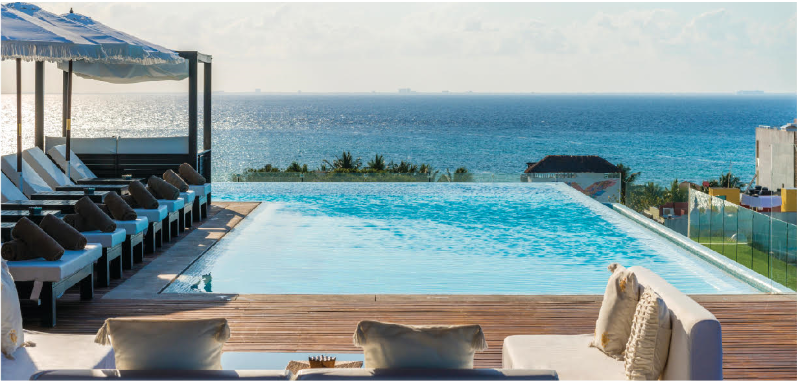 Warm rooms with a retro vibe have kitchens or kitchenettes, plus living areas, Wi-Fi access and smart TVs; some offer balconies and/or sofa beds. The 1- and 2-bedroom suites have living rooms. Upgraded suites feature sea views, whirlpool tubs and/or private plunge pools.
There's a high-end Italian restaurant, a cozy tequila/tapas bar and a relaxed cafe. Other amenities include a gym and vertical gardens, as well as a rooftop terrace with a lively bar/grill, an infinity pool and cabanas.
Condos start at $189,000.00 US Dollars. This property can be a great source of residual income considering there are several high points throughout the year in Playa del Carmen that tourists come to visit. Connect today with Flavia Favela and she can help you get a set of keys in your hands!