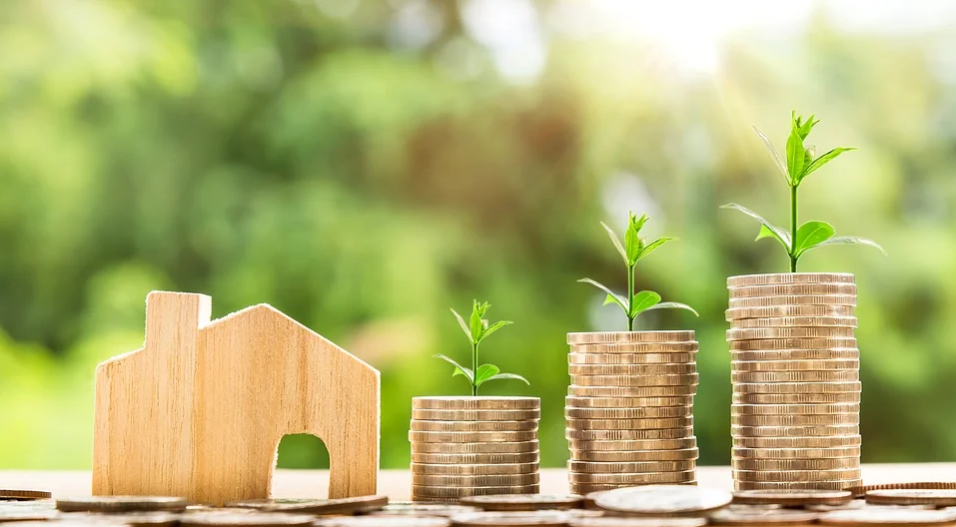 Caribbean Real Estate Under 100K!
Did you ever think that you could find a home or condo for under 100K USD in the Caribbean? With all the Caribbean residential real estate for sale on Ushombi we wanted to share with you a few options that are under $100,000.00 USD.
Before we do that you might be thinking that these pieces of real estate are far from the beach or need lots of repair but the good news they aren't! Great location and amenities are two features all of these properties we are going to explore today have in common.
Let's dive in!
The first property we are taking a look at today is in Cancun, Mexico! Poligono Sur Condos is a will located condo development in a residential area of Cancun with an artificial lagoon!
Located on the 1st floor, it has 2 bedrooms. The two bedrooms have a view of the (artificial) lagoon. 2 full bathrooms, one in the main bedroom. The living room and dining room also have a view of the lagoon. laundry area. It has 2 parking spaces and elevator. It is within a residential development that has a spectacular 1.8 hectare artificial crystal clear lagoon. It has 7 pools, club house, walking track, gym, club house, children's areas and 24/7 security.
This 1 bed, 1 bath, 968 sq. foot condo is brought to us by Karla Flores of IBG Realtors in Cancun and is priced for only $80,500 USD. Get ahold of Karla today and ask how this can be yours along with other Caribbean residential real estate she has for sale!
Next we head over to the small beach town of Cabarete located in the north of one of the Caribbean's most popular islands, the Dominican Republic!
Let's take a look at Cabarete Studio offered by Isel Arias of Caribe Connection Real Estate. 
This property is a great investment! Why? The beach is less than a 1 minute walk away!
Enjoy the comfort of a resort in the privacy of your own studio, in the center of Cabarete and just a few steps away the incredible golden sandy beaches of Cabarete in the north coast of the Dominican Republic.
Modern studio on the ground level of this great gated community
The studio has a fully furnished kitchen with stove, oven, fridge and microwave
High-quality bathroom
King-size bed, dining area, 32 inch TV, A/C and ceiling fan
Fitted wardrobe
This studio also has a private landscaped patio.
Reserved Parking. Controlled Access
Security Cameras
Other amenities you can enjoy inside the complex:
Snack Bar, Wet Bar
Swimming Pool
Excursions
Conference Room
Reception Lobby 24H
Efficient 24/7 Security
Cabarete's nightlife is almost as famous as water sports. The golden white sand beaches with many wide palms around the night open many excellent restaurants and bars. Cabarete is just 25 minutes from Puerto Plata International Airport, one of the most popular destinations, whose development for rest goes at light speed, and is one of the most desirable destinations for rest and life in the Caribbean.
This condo is 387 Sq. Feet ( 36 Sq. Meters ) & is priced at only $78,000 USD! Contact Isel to see how you can get your hands on the keys of this great piece of Caribbean real estate for sale!
For the final property of this showcase we are going to drop down south to the coastal city of Barranquilla, Colombia. Barranquilla is an industrial city that sits on the Caribbean coast with tropical weather year round. This next property is brought to us by Monica Molina of KW Caribe!
This well located apartment on Calle 91 in Barranquilla is a great deal! This apartment is close to University Area, Clincia del Mar, Ophthalmology Centers, restaurants, dermatology centers, supermarkets and Viva Shopping Center!
With a central location, this unit very popular for small families, entrepreneurs who want to study near their university, or newlyweds who want to start a new life in a minimalist and current space.
In the surrounding area is several parks, gyms and Buenavista Mall, cinemas, many restaurants and the bus station where you can take a short bus ride to neighboring cities like Cartagena or Santa Marta.
This 1 bed, 2 bath, 673 sq. foot apartment is priced at $75,417 USD. Great location, 24/7 security, elevator, pool plus being near a golf course and the beach are some great factors when it comes to purchasing a piece of Caribbean real estate. Contact Monica today for a virtual showing and details on how to purchase property in Colombia!
We hope you enjoyed this blog, we have more coming your way that are grouped according to price so stay tuned! If you don't where where to start when it comes to purchasing real estate in the Caribbean then drop us an email and we will connect with you!