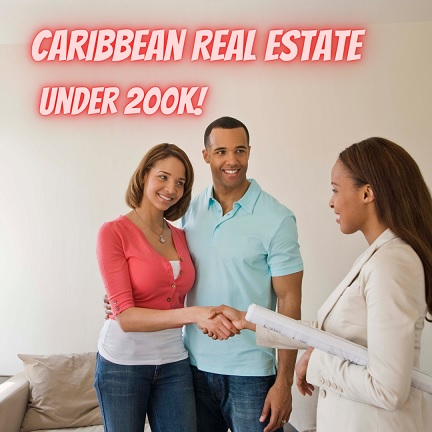 Caribbean Real Estate Under 200K!
Caribbean Real Estate Under 200K!
Did you ever think that you could find a home or condo for under 200K USD in the Caribbean? With all the Caribbean residential real estate for sale on Ushombi we wanted to share with you a few options of Caribbean Real Estate Under 200K!
There are over 150 properties Ushombi has all around the Caribbean for under $200,000 USD! 
Before we do that you might be thinking that these pieces of real estate are far from the beach or need lots of repair but the good news they aren't! Great location and amenities are two features all of these properties we are going to explore today have in common.
Let's jump in!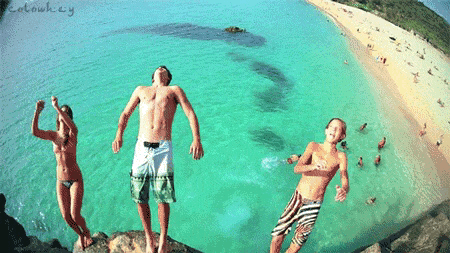 UPDATED AUG. 2023
TO SEE PRICE CLICK ON THE LISTING
The first property we are taking a look at today is Lucayan Glenn Lot in Grand Bahama. This property is brought to you by Erin Gay-Surujlal of Bahamas Realty. 
Located near The University of The Bahamas Northern Campus, this single-family lot is a great investment for first-time buyers. This 15,000 square foot lot gives you ample space to build the home of your dreams. It is a great time to invest in Grand Bahama, start now by purchasing this spacious lot.
Now let's head over to the Dominican Republic and take a look at a new project scheduled to be delivered in Feb. 2027. 
This cozy 1 Bed, 1 Bath unit is located a short walk from the beach in Punta Cana! Contact Arlene for details!
Let's go to St. Croix! 
Discover this hidden gem in the heart of Sally's Fancy on the serene East End of St. Croix. Tucked away in a private and peaceful location, this .5 acre property with flat topography is an excellent building site and provides a prime canvas for your vision to unfold.
Contact Stephen Swanton of Coldwell Banker USVI for details. 
Off To Jamaica We Go! 
This spacious family home was the canvas for many memories, a lot of family gatherings, laughter and place for children at play. Now picture your family here after you add your personal touch. This is your chance to create a lifetime of memories in the quiet community of Whitehouse in St. Catherine. Contact your preferred realtor to secure your private viewing.
Contact Ariel Menzie of Keller Williams Jamaica for details.
Let's Check Out Some More Caribbean Real Estate Under 200K!
Take a look at this lot near the South Bimini Airport.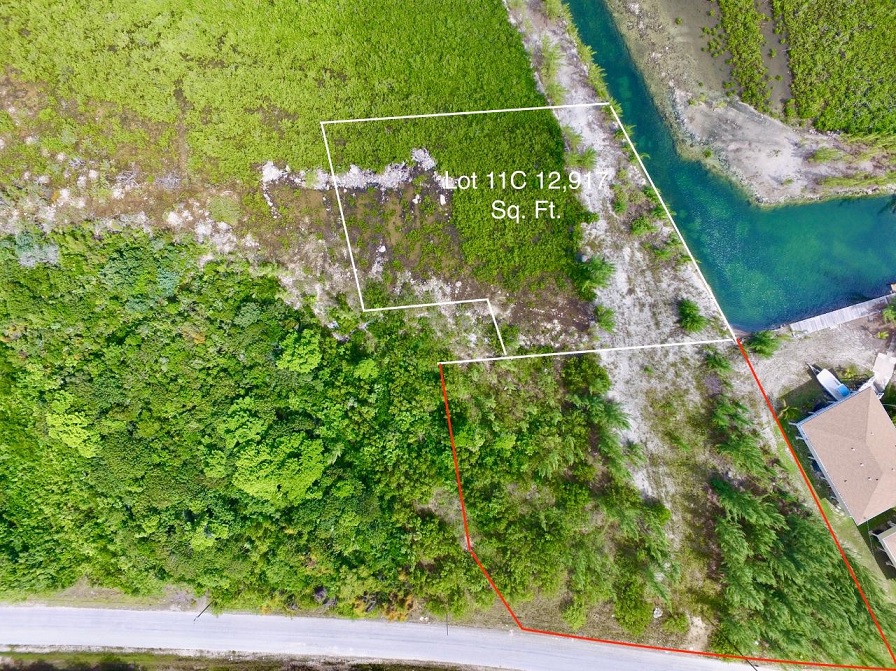 This 12,917 sq. foot canal lot is a great opportunity for a second home or an investment to have in the islands. Bimini is known for its world-record fishing and its laid-back atmosphere. Located just 50 miles off the coast of South Florida, it is the closest of the chain of Bahama Islands. You can be just a 20 minute's flight or a 2-hour boat ride to your dream home or a few investment cottages with a 114 ft. of canal frontage to put your own private dock.
Click here to see this great investment opportunity and contact Phillip Kemp for more details!
Here Is Another Piece Of Caribbean Real Estate Under 200K!
Jade Village, our new jewel of real estate projects in Punta Cana. This excellent project has the exclusivity of only 14 villas in a private residential complex, perfectly combining design, amenities and location.
A Jewel Of Ours Is Your Desired Piece Of Real Estate
Est. Delivery in December 2023
HOA: $150 USD Per Month
*Contant Aurin Disla for payment plan options and local lender pre-qualification letter for up to 70% financing. Certain Restrictions May Apply. *
Click here to check out the Jade Village property. 
If you would like to see more Caribbean Real Estate Under 200K then visit the website and take a look! 
We have over 1,00- properties all over the Caribbean listed for sale, so be sure to check out our full selection of Caribbean properties for sale! If you are interested in purchasing a home in the Caribbean and don't know where to start, just contact us. We hope you enjoyed our blog Caribbean Real Estate Under 200K and stay turned for more to come!
Caribbean Real Estate Under 200K