Ushombi is a platform dedicated to Caribbean Residential Real Estate. Ushombi allows any agent from any brokerage, anywhere in the Caribbean to post their properties and grow their digital footprint on the fastest growing platform for Caribbean real estate in the world!
Buy or Sell
Looking to buy a new property or sell an existing one? Ushombi provides an easy solution!
Check out
Featured Properties
View list of our short listed properties
Meet Our
Featured Agents
Get in touch with professional real estate agents around the Caribbean!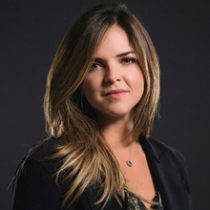 Ushombi has been a great tool for our agents to promote their listings across the USA. Our agents are helping clients all over the USA to find the home of their dreams. We are excited to be part of the Ushombi revolution in real estate across the Caribbean.
Check out recent
News & Updates
From real estate industry and beyond.
Today's Agent Spotlight shines brightly on Gavin Christie of C.A. Christie Real Estate in the…
Today we are taking a look at a beautiful condo on the beach from Paul…
Today we are going to take a look at a great development opportunity in the…
Connect With Us
Don't know where to start ? Send us an email and we will get in touch with you!